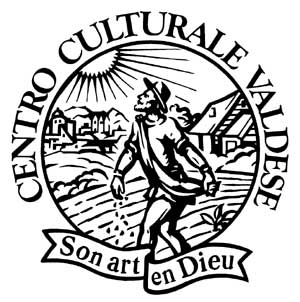 www.bibliografia-valdese.com è un progetto comune della Fondazione Centro Culturale Valdese di Torre Pellice, della Società di Studi Valdesi di Torre Pellice e del Reformierter Bund in Deutschland di Hannover (Germania)
Tipo di documento:

Autore/curatore:

[Jean Paul Perrin] ; [Giovanni Battista Stoppa]

Standard: [Perrin, Jean Paul ] [Stoppa, Giovanni Battista]

Titolo:

Matchlesse Crueltie, declared At large in the ensuing History of the Waldenses : Apparently manifesting unto the World the horrible Persecutions which they have suffered by the Papists, for the space of four hundred and fifty years. Wherein is related their Original and Beginning; their Piety and Purity in religion, both for Doctrine and Discipline. Likewise, hereunto is added an exact Narrative of the late Bloody and Barbarous Massacres, Murders, and other unheard of Cruelties committed on many thousands of the Protestants, dwelling in the Valleys of Piedmont, &c. by the Duke of Savoy's forces, joyned with the French army, and several bloody Irish regiments. Published by Command of his Highness, the Lord Protector.


Data di pubblicazione:

1655

Tipo/numero di edizione:

In -8°

Luogo di pubblicazione:

London

Standard : [London]

Editore/tipografo:

Printed for Edward Brewster, at the Crane in Pauls Church-yard

Standard: [Brewster, Edward] [Robinson, H. ]

Pagine:

[8], 66, [2], 144, 143, [1], 103, [1]; [16], 44 pp.

Codice identificativo:

http://eebo.chadwyck.com

Soggetti:

Cromwell, Oliver - Atteggiamento verso i valdesi
Storiografia valdese - 1600-1700
Valdesi - Persecuzioni - Piemonte - 1655 - Fonti documentarie


A reissue of the original sheets of Jean Paul Perrin's The bloudy rage of that great Antechrist of Rome, London, 1624, with a new titlepage. The 1624 edition was also issued under the title "Luthers fore-runners". Translation by Samsom Lennard.

Includes also: Stoppa : A Collection or Narative, which has a separate titlepage bearing the imprint "Printed for H. Robinson, at the tree Pigeons in St. Pauls Church-Yard 1655", [16] + 44 pp. The work has a separate pagination and signatures and was also issued separately: A Collection of the several Papers.

Per il contenuto dell'opuscolo di Stoppa veda Balmas, La vera relazione, pp. 158-162.